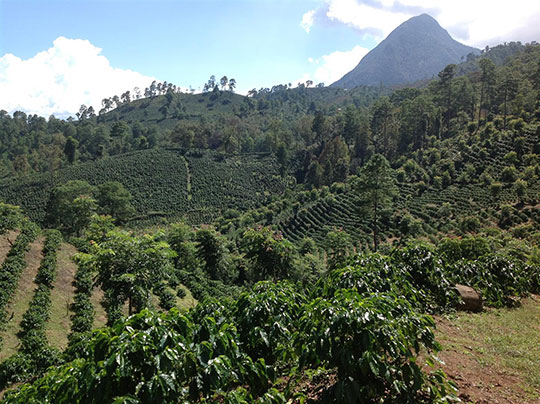 It's 6:30 AM, and I am just finishing a 3rd cup of coffee I brewed with a Honduran roast from Oddfellow Coffee Roasters. Oddfellow is a local roaster in Brantford Ontario that I 'discovered' last winter at the Brantford farmers market, and I've been hooked ever since. What I like about Oddfellow is not just the amazing flavour of his roasts, but that the owner, Ryan Wlodarek, buys direct from just a handful of small growers in Honduras, El Salvador and Brazil.
Today I am going to talk about his Honduran roast, because Honduras holds a special place in my heart – especially when it comes to coffee. But I'll get to that momentarily, after I rave a bit on Oddfellow's coffee.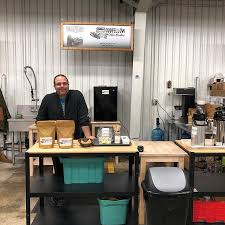 Oddfellow's Honduran Roast is semi-sweet and fruity, with a hint of toffee and citrus and easy on the stomach. He buys the beans directly from Finca La Fortuna farm in central Honduras.
Finca La Fortuna is run by Delmy Regalado, a 2nd generation farmer who inherited the land from her father. Originally it was a sugar plantation. Perched 5000 feet above sea level, this farm receives amazing tropical heat, sun and rain fortified by cool nights. Perfect conditions to produce some of the most sought after beans on planet earth. The beans must work harder at higher elevations to develop and ripen, lending to unique fruity and sharp sweet characteristics. The blend is made up of Pacas, a natural mutation in the Bourbon bean and Typica, one of the main varieties of Arabica coffee.
I love this coffee from Oddfellows, not only for its incredible flavour, but because, as mentioned, I have a soft spot for the country it comes from.
Coffee has been part of my morning ritual for my entire adult life, so it is safe to say that I've enjoyed thousands of cups of coffee over the years, yet there is one cup I had more than 3 decades ago that I still remember with vivid clarity.
I was in Honduras for a short visit, not as a tourist but to help an organization setup a computer system. The family I stayed with in La Ceiba knew a local farmer, and one afternoon they took me out into the countryside for a visit. The family was very hospitable, and we spent a very pleasant afternoon visiting under the shade of a palm tree. It was not long before they served coffee, with cream and sugar.
The coffee, of course, was excellent, but I soon learned that the most amazing thing about the coffee was that the family produced absolutely everything that went into it. They roasted the beans from coffee plants they grew on their own small farm. They also grew their own sugar cane and made the sugar that went into the coffee. And the cream came from their own cow.
Later, the farmer asked me if I would like a cup of water. I said yes, and he motioned to his young son and pointed to the palm tree we were sitting under. The young boy scampered up the tree, picked a coconut, and came back down with it. He gave it to his father, who used a machete to slice off the top and handed it to me. I drank from it, feeling like I was a supporting caste member in The Jungle Book movie.
That afternoon was three decades ago, a coffee experience I have never forgotten. Oddfellow's Honduran roast transports me back to that afternoon every time a brew a fresh cup using the beans from Delmy's farm, Finca La Fortuna.
Oddfellow Coffee Roasters has some of the best roast I've ever experienced. Their website is still under construction and Ryan tells me it will be ready shortly. When it is, I will add the link to my List of Best Coffee Blogs. In the meantime, you can reach him by email at oddfellowroaster@gmail.com.
Have a great day. Stay safe and stay sane.